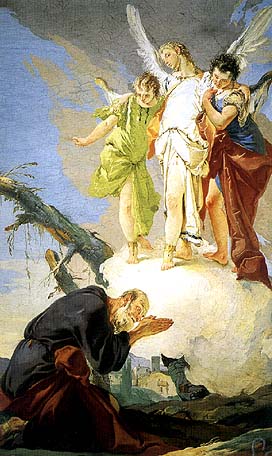 Remember the bit in the Bible where God says He'd spare Sodom if Abraham could find 50 righteous men*? I was reminded of that story from my church-going days when I read this comment on
last week's
post:
EvinOKC said...
I never watched pro basketball much until the Thunder came to OKC. On a whim I got season tickets and split them with family. Over the years I've become a die hard fan and my boy has grown up watching the team. Now he yells and cheers and gets mad when I make him go to bed for the Celtics games. Im truly happy for the Thunder but watching my boy I realize what you lost and why it sucks so bad! If he lost his team it would be gut wrenching for me. I truly hope you get a team again. Any fans who keep a blog up four years later are obviously true fans in my book! Hopefully you get a team again soon so I can travel to Seattle for a Sonics Thunder game!
I shall spare thee, OKC**. Just findeth me 49 more Evins.
* Genesis 18:26***
** No, no, I'm not saying I'm God or have any smiting abilities on my resume. No, I just speak for Him. KIDDING AGAIN.
*** Actually, The more appropriate line would be Jeremiah 5:1, where God says He'd forgive Jerusalem if there was ONE righteous dude there. Pssh, way to play favorites, GOD.