Face it, if you're from Seattle and you have a friend from Sacramento, conversation is a little difficult these days. What better way to to bridge that awkward conversational gap than with a sentimental gift?
Ah, but what kind of gift? What could you possibly give to a Sacramentan that wouldn't set them frothing at the mouth?
I'm guessing Sonic-emblazoned toilet paper should do the trick.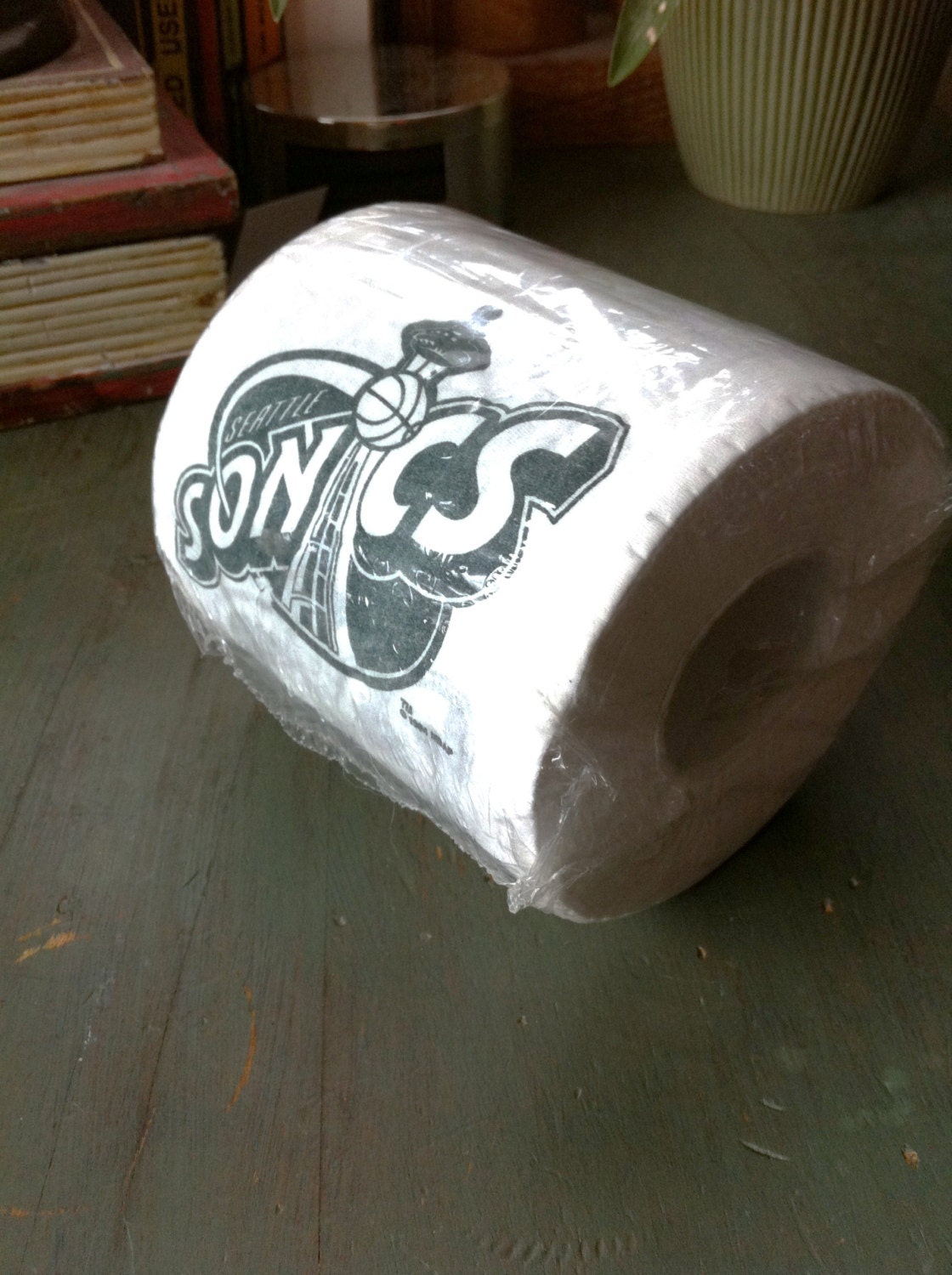 When another city takes your team, sometimes wiping your posterior with that city's logo helps ease the pain.
(
Etsy.com
, via
uni-watch.com
).