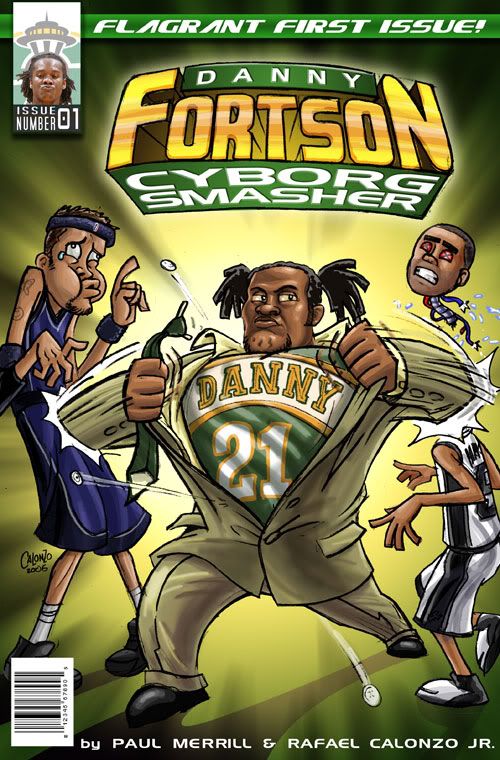 Danny Fortson's knee might still be gimpy, but it sounds like his elbows are in mid-season form:
For the first time in training camp, Danny Fortson participated in a scrimmage, which was open to the media. He fared well until getting frustrated and flooring rookie free agent Kenny Adeleke with an elbow.

Fortson, who has not played in a game since Jan. 23, then left the scrimmage, iced both knees and went into treatment. It looks more and more as if he will open the season on the roster and could receive playing time if his gimpy left knee holds up.



Read the rest in today's Seattle P.I.
And, in case you missed it the first time around, here's our Dannny Fortson comic book in all its glory:
Front Cover
Part One
Part Two