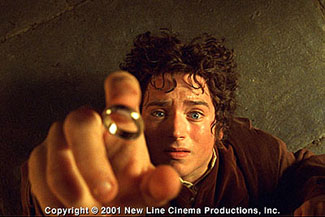 Luke Ridnour's biggest failing in the eyes of Sonics fans has always been his defense. Everybody loves Frodo's ability to penetrate, hit the occasional jumper, and generally be his free-flowing Oregon self. It's his inability to keep other people from doing the same thing that's been his downfall as a Sonic.

How has he been in that phase of his game this year? Is he improving, or do the Sonics need Earl Watson to come out of his funk to ensure they have any chance of contending for a playoff spot in 2007?

First, Luke's had a much greater impact on the offense than he has in the past, which gives him some extra leeway for whatever defensive shortcomings he possesses. So far, the Sonics score an extra 10 points per 48 minutes with Luke in the lineup than without, compared to an extra 2 points last year. Obviously, a bulk of that is due to Watson's horrific performance relative to last season, but Luke has to get some of the credit.

But what about defensively? Again, the numbers are much better than last year – even better than his offensive improvement. Whereas last year the Sonics allowed 6 more points with Luke than without him, this year opponents score 3.6 fewer points per 48 minutes with Ridnour on the floor.

The numbers carry over in almost all phases of the game. Opponents have a lower eFG%, lower rebounding rates, fewer assisted field goals, and commit more turnovers when Luke's on the floor.

Obviously, this is somewhat due to the fact that Ridnour is on the floor with the 1st unit more than in the past, as he averages an extra 2 minutes a game over last season. But the fact the Sonics allow seven fewer points (107 vs 100) with him on the court this year is a remarkable accomplishment.

Add in his improved FG% (from 41 to 48), increased points (11.5 to 14.9), and improved 3-point shooting (29 to 42), and it looks like Ridnour may indeed be a point guard worthy of keeping around.
In fact, compared to other PGs, Ridnour is quickly becoming one of the upper echelon points in the NBA. His 3-point percentage ranks 5th, he's 10th in 2-point percentage, 12th in steals per game, and 9th in offensive rebounds per game.

Maybe the easiest way to look at Ridnour's defensive improvement is the PER for opposing point guards. Last year, Luke's opponents were at 19.0 PER, clocking in with 9 assists per game and a 51% eFG. This year, the PER is down to 16.2, assists are down to 6.8, and eFG% is at 46 – huge drops across the board.

The increased minutes have negatively affected some aspects of his game (I'm wondering if his FT% will increase to career levels, or if it's tougher for him to hit the shots when he's more winded than usual), but it seems that the question is no longer who should be Seattle's starting point guard, but rather, should Luke Ridnour be on the all-star team?