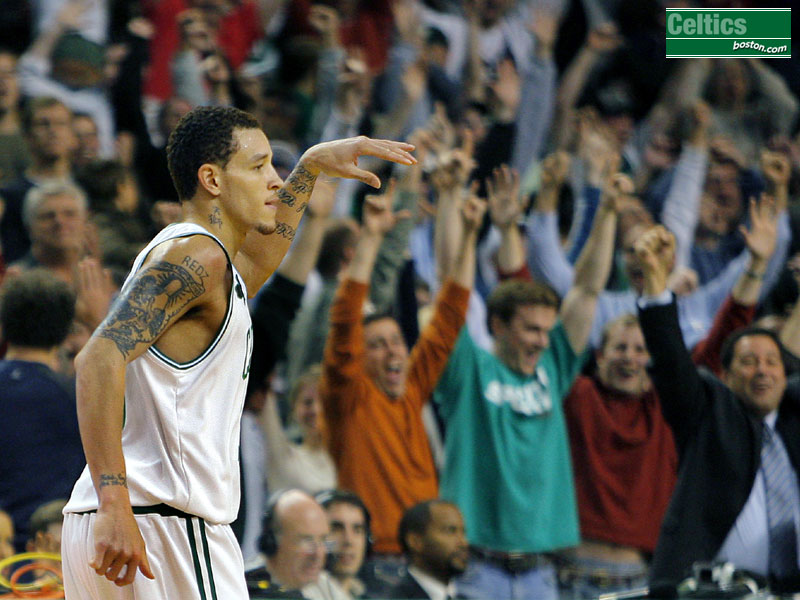 All based off of last year's numbers ...
1. Gets to the line more often than Ridnour or Watson, and not by an insignificant margin.
2. Better rebounder than either player, by a smaller margin over Watson, and a larger margin over Ridnour.
3. Blocks twice as many shots as either player
4. Shot better from the floor than either player.
5. Better foul shooter than Watson, as good as Ridnour.
6. Player Winning % almost twice as good as either player
7. More Win Shares than either player
8. West's numbers were greatly enhanced when he played off guard, as opposed to playing the point. In his minutes on-court at the 2, the Celtics – a terrible team last year – outscored opponents 42% of the time. For some reason, he seemed to shoot better and simultaneously hold opponents in check more effectively as a 2. Those Celtic fans and West followers who argue that he was miscast in Boston as a point guard are right, at least judging by the statistics.
9. His shooting percentage, while low last year (43%), was much better in 05-06, when he hit 49% from the floor. If he can find something in between those numbers, I'll be happy with that.
10. West played much better as a starter getting solid minutes than as a reserve getting spot duty. This is true of most players, but it's a good sign if the Sonics intend to use him as their starting shooting guard.
There, I did it. I found 10 nice things to say about Delonte West. If I keep this up, maybe by next week I'll be starting a Wally Szcerbiak Fan Club.
Honestly, it's a logical move for the Sonics to find a secondary player to fill the shooting guard role. If Durant is the focus of the offense, it doesn't make sense to have a ball-hog type guard that needs 23 shots a night. In Presti's world of defensive players who can man multiple positions, West is a thoughtful option.
Also, for any Celtic fans who are dropping by, feel free to add your thoughts as to what we can look forward to with West on board. We'd like to fill in the gaps that the statistics leave empty with a better picture of the newest Sonic.