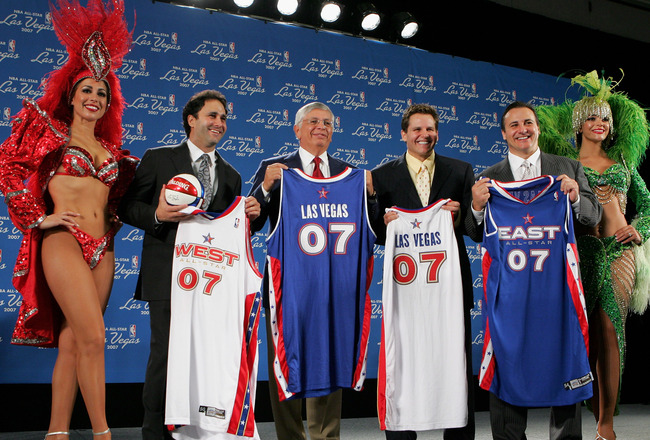 Twitter user
RW34MVP
(wasn't that one of the bounty hunters in
Empire Strikes Back
? ) posted an article from six months ago by
Adrian Wojnarowski of Yahoo Sports
stating that the NBA was pressuring the Maloofs to sell the Sacramento Kings to Chris Hansen because Stern was "determined to get a franchise back into Seattle" before his reign as
ruthless dictator
NBA commissioner ended:
Between now and his departure, Stern is determined to get a franchise back into Seattle, league sources said, and has become a strong ally of Microsoft CEO Steve Ballmer's group to bring back the NBA there. Ballmer's group has been trying to get the Maloof family to sell the Sacramento Kings, so that the franchise can eventually play in a new arena in Seattle.
From the league office, pressure on the Maloofs to sell has been growing, sources said — just as hopes for a new Sacramento arena have been fading. Seattle Sonics fans will never forgive Stern for his complicit role in Clay Bennett's deception to move that franchise to Oklahoma City, but make no mistake: Stern desperately wants to return the NBA to one of its great markets and wants it for his own measure of vindication before he leaves office.
As one source involved in the process said, "Stern has enough time to get a team back to Seattle, but he'll let Silver deal with the crowd [booing] on opening night."
Yikes. Have times really changed this quickly or was this whole Seattle vs. Sacramento deal a diabolically Stern-esque set-up from the start?