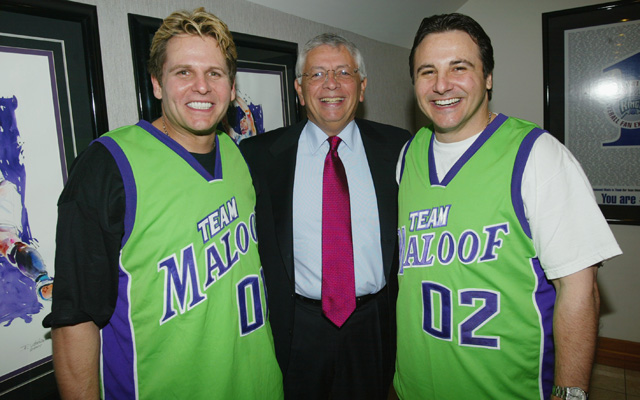 When I mentioned a few weeks ago that
Team Hanson was about to go into Scorched Earth Mode
in their efforts to build Seattle Supersonics 2.0, I was thinking Ballmer might let his rabid pack of Microsoft lawyers off the leash. I don't think
anyone
dreamed they would truly use the nuclear option. The very last of last resorts. The unthinkable horror of . . .
THE MALOOF SOLUTION!
Two sources told ESPN.com the Maloofs have informed their fellow owners that if their deal to sell and relocate the Kings to Seattle is not approved by league owners next week, they will not sell the team to a Sacramento-based group that promises to keep the Kings in Sacramento.
Instead, the cash-strapped Maloofs have made a "backup" agreement with the Hansen-Ballmer group to sell it 20 percent of the team for $125 million to allow the Maloofs to continue to operate the franchise.
From ESPN
Oh sweet lordy. PLEASE let this just be more crafty posturing to leverage an expansion team out of the NBA. Seattle does not want
these guys
owning the Sonics. I think this town has had enough
sleazy
,
awful
owners
, thank you.