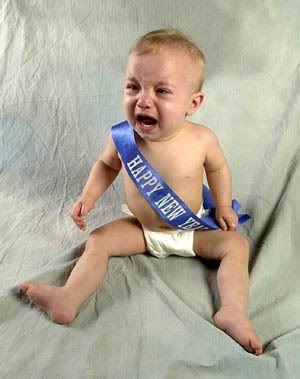 To start off 2008 right, I thought I'd try something new this year: blogging. Ha! Seriously, I haven't been blogging about the Sonics much lately. I know this, because I keep getting emails saying "Why the hell aren't you blogging about the Sonics much lately?"
Well, my faithful handful of readers, you'll be pleased to know that one of my New Year Resolutions is to write more for Supersonicsoul. In fact, here's my entire list of Resolutions, some of which I actually plan on keeping:
1) Lose weight.

(I'm starting to look like Vin Baker, if Vin Baker were 5'10 and white)


2) Read more.

(Sorry, Blogs don't count.)


3) Take the "next step" in my comedy career.

("Next step" = "get paid once in a while")


4) Write more for Supersonicsoul

(See? I told you so!)
And what do other folks have on their to-do list this year?
Greg Nickels: Eat more pie.

Jeff Renner: Grow back mustache

Steve Pool: Kick Jeff Renner's Ass

Aubrey McClendon: Learn to lie.

Clay Bennett: Teach Aubrey to lie. If that doesn't work, kill him.

David Stern: Admit to world that Clay Bennett and I are life partners.

Oklahoma City Council: Invent a way to print money and/or gold. Also, find way to tax all City Slickers and Fancy Pants.

Scooter Presti: Get Supersonicsoul to stop calling me Scooter.

Kevin Durant: Increase shots per game to at least 300.

PJ Carlesimo: Find Danny Fortson's phone number.

O.K. Supersonicsouliacs, we've all shared, now it's your turn! What are you planning on doing this year to make yourself a more complete person and/or Sonics fan? Go to more games? Post more comments? Shave the image of Slick Watts in your chest hair? We wants to know!