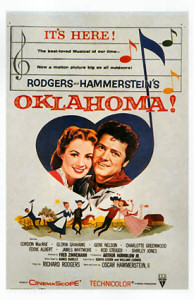 It sounds like the people of Oklahoma may be tired of giving tax breaks to millionaires too:
Sonics owner Clay Bennett wants to move the team to Oklahoma City soon and is pleading with the Oklahoma City mayor and taxpayers to pass a penny sales tax to pay for renovation of the Ford Center.

According to Oklahoma City Mayor Mick Cornett, the Ford Center needs a $150 million renovation to put in more restaurants and seats.

"Well, we will not get a team if we don't pass this election. I think that's pretty clear," Cornett said.
The new tax would take one penny from every dollar Oklahoma residents spend.

A recent survey of Oklahoma City voters reveals that voters are split down the middle on the new tax option.
The survey conducted by SurveyUSA found that 47 percent of voters are leaning toward funding the Ford Center, and 48 percent are leaning against it and 5 percent are undecided.

"I think a lot of people look at the Hornets experience and they say, 'Well, if the Ford Center was good enough for the Hornets, why is it suddenly not good enough?'" Cornett said.

Wando Jo Peltier, with MapsForMillionares.org, is against the penny sales tax and recommends the Sonics owners pay for the renovations.

"I am not willing to pay an additional $6 every time I buy $600 worth of groceries to pad the pockets of the rich who are financially able to pay every dime of the upgrades on the Ford Center," Peltier said.

from KIRO.com

I highly recommend everyone check out the "
Maps for Millionaires
" site--I wonder if they've met the folks at "
Save our Sonics
"?